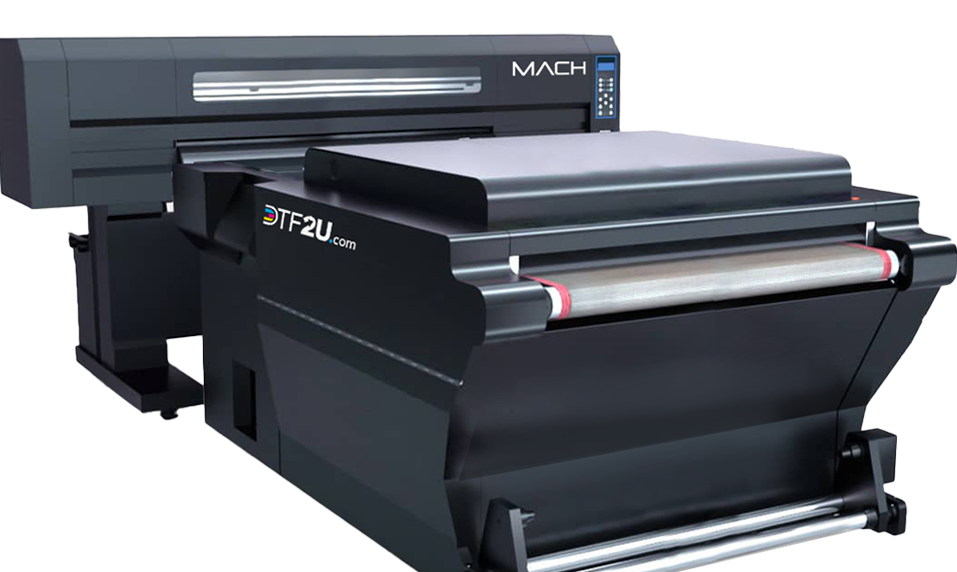 4×4 Ultra-Fast DTF Printer
Mach™ 4×4 Ultra-fast DTF Printer Package
Let us introduce you to our fastest and largest DTF Printer featuring 48″ of print width, 4 next-generation printheads and high efficiency Powder Machine with longer tunnel and recycling functions. This printer package comes with all the essentials to give you the leg up on the competition.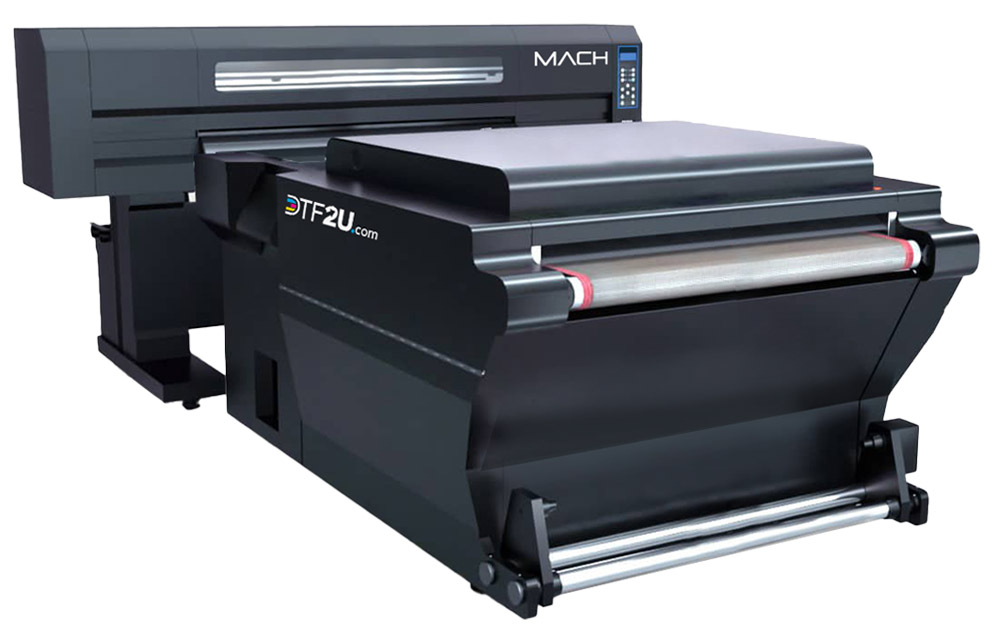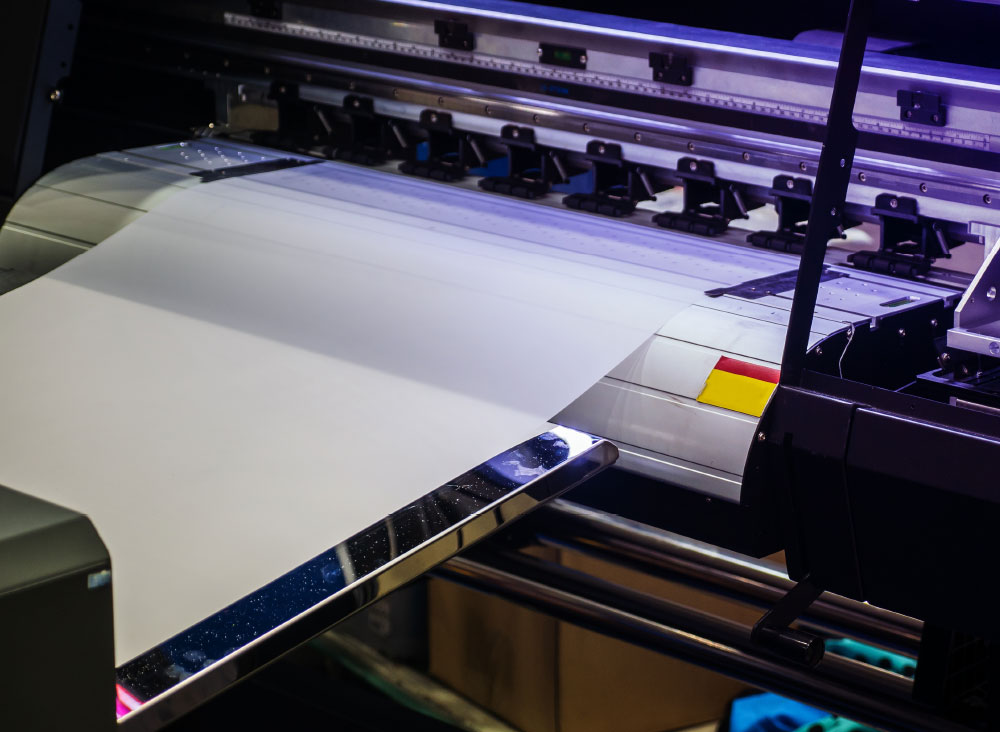 The Ultimate DTF Solution on the Market Today.
This DTF2U Mach™ printer has significant advantaged over alternative technology systems (including Toner Transfer, or even high end DTG), and is arguably the most popular textile printing technology on the market for systems under $50,000.
Works for multiple fabric types (cotton, poly, blends, leathers, jeans and more), and works on both White and Dark Textiles.
Print wider. Print faster. 
With a productivity output 200% to 400% of DTG systems, it comes as no surprise that this DTF2U system is being assimilated into print shops of all sizes. It produces durable and intense color prints, is built on the NEXT GEN robust and reliable Epson I3200 engine (upgradable 2 to 4 printhead options) and professionally assembled and enhanced. This next-gen printhead technology offers 20-30% improved printhead accuracy and lifespan as compared to previous versions.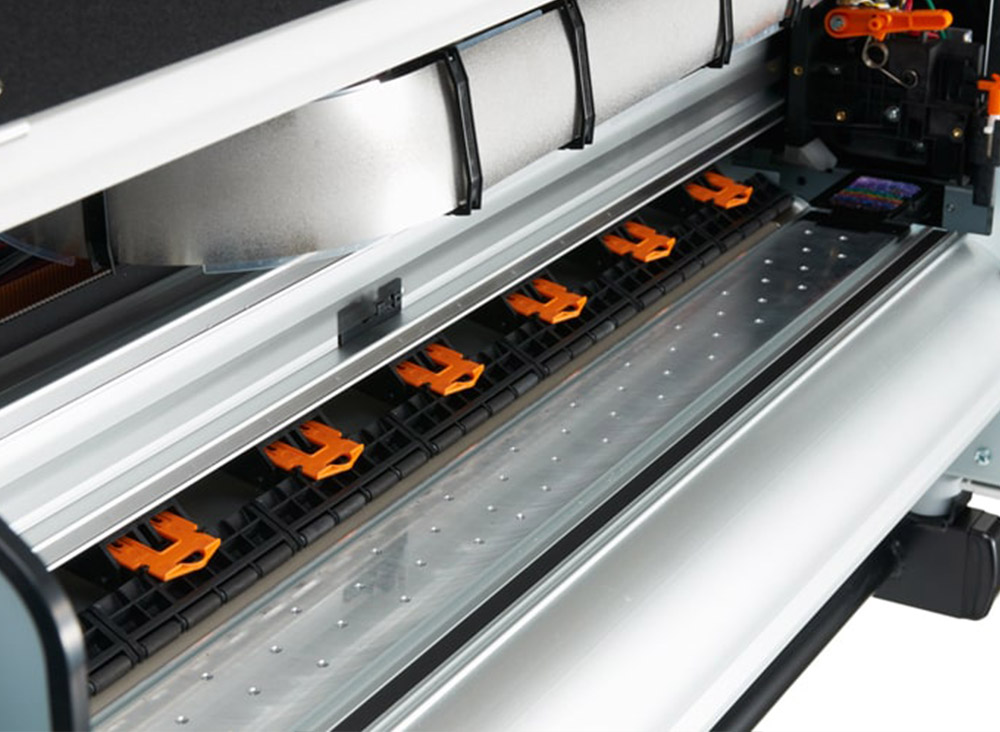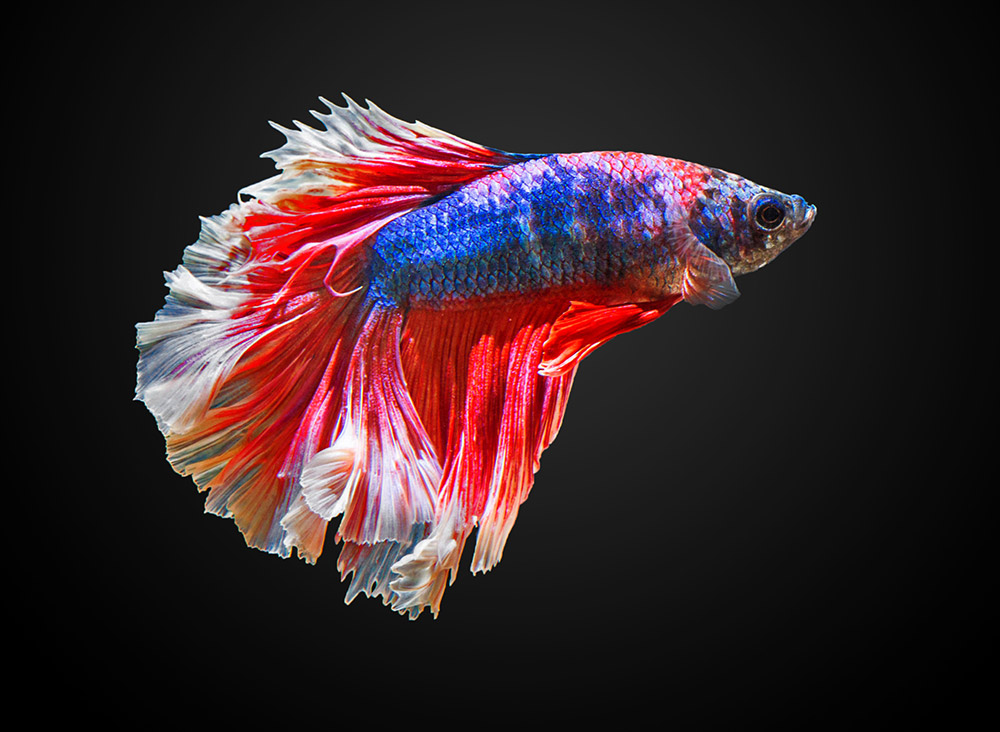 6 Month Warranty
DTF2U includes a 6 month warranty which applies to replacement of faulty materials during the first six months from the date of purchase of the machine (except for damage caused or other that does not depend on manufacturing defects). Consumable parts are excluded from the warranty, such as: print heads, dampers, inks (such consumable parts are available as spare parts if needed.)
*Printheads are covered for 90 days when DTF2U installs and handles the setup & training. Extended warranty and service contracts are available.
Specifications
Get to know the printer.
Print Method
Direct to Film
# of nozzles / # of heads
(180 x 8 rows) / 2-4 Epson head
Ink type

 

DTF
Variable dot
Yes
Minimum droplet size
3.5 pl
Print modes
720/540/360 dpi 12 modes +
Color options
CMYK + 2W + 2 Cleaning
Maximum resolution
1440 dpi
Head height
Low: 12mm / High 2.5mm
Maximum media width
48 inches
Maximum print width
47.6 inches
Heating system
Pre / Post
Media roll diameter / Core
6′ maximum / Core 3″ or 2″
Operating System
Windows7 or Above
Media Auto Cut
Standard
RIP software
FlexiPRINT
Power requirements
50Hz/60Hz 110V/220V 10-20A  3000W
Operating temperature
68°F – 75°F
Operating humidity range
50% -75%
Printer
LxWxH
Size: 77″ x 36″ x 55″
Packed: 102″ x 30″ x 34″
Net 551 lbs/ Gross 705 lbs
Powder Unit & Shaker
LxWxH
Size: 85″ x 45″ x 45″
Packed: 90″ x 47″ x 56″
Net 705 lbs/ Gross 948 lbs
Limited warranty
6 Month
All-in-one Packages
Choose the package that works for you and your business.
What's included

1 – New 48" 4×4 Ultra-fast DTF Printer w/ Stand and all bulk hardware (i3200 premium heads)

1 – New 48" Gen 3 Auto Recycling Powder/Shaker

1 – Laptop with Flexi 19 RIP Software Installed

 

1 – 48" x 328' DTF Film

1 – CMYK, +2W Liters Premium DTF Ink

1 – DTF Cleaning Solution

2 – 2 Kilo Adhesive Powder

4  – Extra Dampers

*Delivery, Install & Onsite training

Optional Industrial Filtration Unit: $3,995 / $2,395 with purchase of machine.

6 Month Warranty

*Most areas, other charges may apply. Contact to confirm
Interested in Leasing?
We got you covered. We've partnered with Geneva Capital™ to bring you financing options. Use the link below to get started.
Accessories & Supplies
Need to upgrade or add on some extra supplies? No problem.
Below are some of the accessories and supplies that are compatible with this product.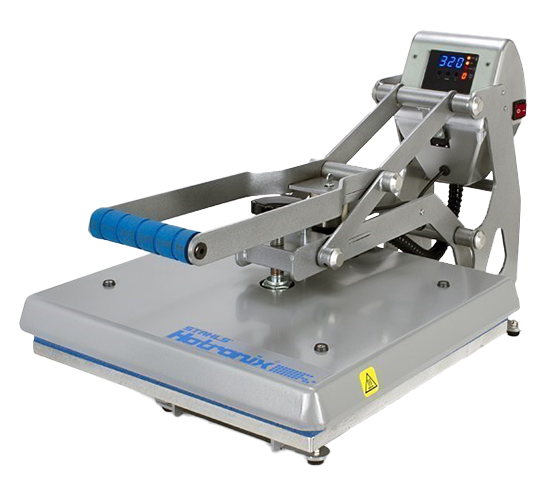 Wait! Don't forget...
These items are not included, but recommended to finish the printing process safely and efficiently.
Heat Press or Curing System (for finishing to be used in well ventilated area).
Humidifier (to keep the humidity above 40% in the print room).
Air Purifier / Extractor Fan (ask about industrial filtration if not available*)
Hygrometer
WARNING: WORK IN A WELL VENTILATED AREA and use PROTECTIVE EQUIPMENT when working with DTF products and processes as fumes may be hazardous.
Videos
See our machines in action and explore everything each has to offer with some of our educational videos.
Start A Conversation
Interested in finding out more about our products?
We'd love to chat with you about how we can help you grow your business